The 5 Elements of Outstanding Websites
How to make your website stand out from the crowd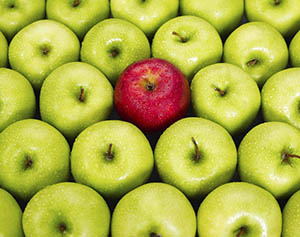 For most businesses and organizations, their website is one of their most important marketing assets.
There are about 1.8 billion websites so if yours doesn't stand out from the crowd, you're wasting that asset.
An outstanding website attracts more visitors (and keeps them coming back), provides credibility, and works 24/7/365.
Five Ways to Stand Out
There are 5 main ways for your website to stand out:
Make sure your content focuses on the visitors
Make it visually appealing
Make sure it loads quickly
Make it mobile device friendly
Make it secure
See below for details…
1

Focus on Content

Your website should not be about you - it should be about your visitors.

Most visitors are coming to your site to learn something or to see if you have a solution to their problem.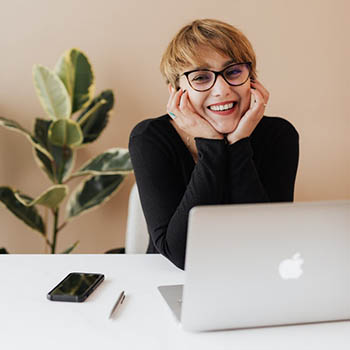 They're thinking "What can you do for me?"
While some business and organizations should provide information to demonstrate their expertise, the majority of your website content should explain how your product or service solves a problem for the visitor.
In addition to answering that main question, anticipate other likely questions and proactively answer them as well.
2

Be Visually Appealing

Like it or not, but "looks matter" on the web so having a visually appealing site is key to making it stand out.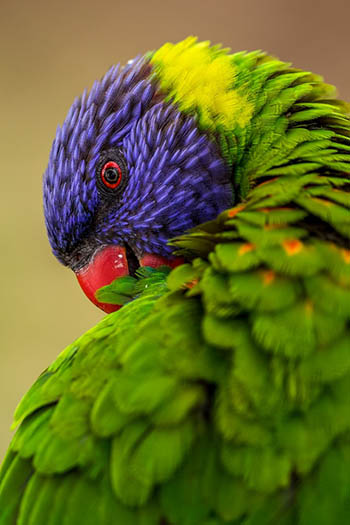 Declutter your site: If you don't want to hire a web copywriter, do your best to reduce the amount of content on your site.
Every word, image, graphic, and video should add value. If they don't, take them out.
Update your content to make it easy for your visitors to focus on the thing you want them to pay attention to.
Create a visual flow: Use colors, headings, font sizes, and font treatments (bold, italics) to visually guide your visitors through each page.
Don't use big blocks of text. If you have to use a lot of words, at least break them into smaller chunks
Use a simple but appealing color palette and make sure the contrast between text and background color is high enough for good legibility.
Make sure your call-to-action (CTA) Buttons really stand out - make them big and bold and bright!
3

Load Fast

If you'd like us to run a quick check on your website's speed, let us know.A great-looking site will still turn off visitors if it doesn't load quickly.

Use a good web hosting company and don't skimp on the plan. There's a huge difference between $5/month and $35/month plans that make the higher cost very well worth it.

Test, then tweak your page speed: Have your web developer test your site's page speed and send you a report, then discuss ways to make it faster.

You can speed up a website by removing, or at least optimizing, large images and other media files.

You can also clean up the source code to remove things that aren't being used, especially references to external source files.

If your site is based on WordPress or another CMS, make sure the its theme and plugins aren't slowing things down.
4

Be Mobile Friendly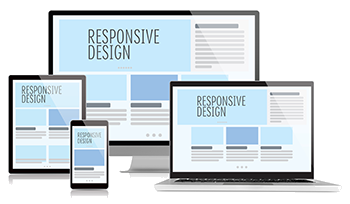 There are 3.5 billion smartphone users globally, so your website simply must work properly on smaller screens.
Every website today should be fully mobile responsive. Luckily, designing and building these types of sites is now easy. There are many great tools available for web developers so there's no reason for a site to not be mobile friendly.
5

Secure Your Site
Most of us are now aware that our computers can be vulnerable to cybersecurity risks. But websites and the servers they're hosting on can also be vulnerable.
Securing your website is another critical factor in making it stand out from other websites.
Make sure your site has a valid SSL certificate and that it is automatically updated.
Request Info on our WordPress Security Services.If you use WordPress, make sure to tighten the security from the default settings.
Summary
If you were looking at 100 red roses, which one would you notice?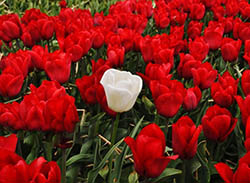 What if you were looking at 99 red roses and one white rose? Now which one would you notice?
Follow the tips above to make your website outstanding!
Is Your Website Outstanding?
How does your website stack up? How many of the elements above does your site use?
For a free, no-obligation evaluation of your site and a report on how it could be improved, please Get in touch.