Do you know how to prevent ransomware?
Simple tactics to avoid becoming a victim
We interrupt our regular programming about tips and advice for website owners to bring you a special announcement about a growing threat: ransomware.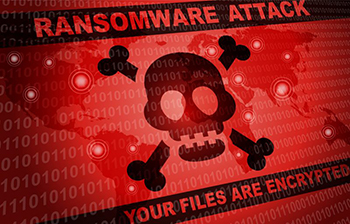 You may have seen recent reports about large-scale ransomware attacks on Colonial Pipeline that shut down gasoline deliveries along the East Coast for almost a week and another attack on the largest meat processing company in the US.
But ransomware can hit smaller businesses and non-profits as well, many of whom think they're not targets for ransomware hackers (spoiler alert: they are).
So Radiant Webscapes and one of our business partners are collaborating on a project to help people like you.
We'll provide helpful, informative, and actionable advice about ransomware and how to prevent becoming a victim.
Our first product will be a Ransomware Awareness and Prevention Guide with tips you can immediately put into effect.
The high-level outline for the guide is below and we'd love your feedback:
Does the outline include info that seems helpful and useful?
Is there anything missing you'd like to see?
Do you have questions about ransomware or how to protect yourself?
Click here to give us anonymous feedback
Want to be among the first to get the guide?
Get on our "early bird" list by clicking here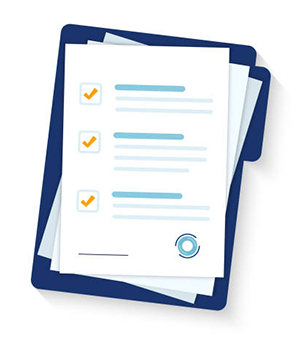 Our Ransomware Awareness and Prevention Guide will explain things without using technical jargon and will provide actionable tips for you and your team.
Here's the high-level outline. The guide will go into detail for each bullet point shown here.
Please provide your feedback here.
Ransomware Awareness & Prevention Guide Outline
What is ransomware?

Who's spreading it and why?
What does it do?

What are the risks?

Loss and/or public exposure of data, loss of business reputation
Interruption of operations
Cost of recovery

How big is the threat?

Significant recent growth in attacks and ransom amount
More than half of businesses surveyed have been hit although most don't publicize the attack
Recovery costs (and ransoms paid) were in the $Billions in 2020

Who are the targets?

Any company or organization the hackers think will pay the ransom
Attacks have been on businesses and organizations of all sizes
There seems to be a focus on healthcare, financial services, and retail (but no one is immune)

How do infections happen?

Phishing emails and infected attachments
Unpatched software
Weak passwords
Social engineering

What are good prevention measures?

Train employees about strong passwords and good email practices
Keep software patched and updated
Create a backup and recovery plan

What should you do if you get infected?

Identify systems that got hit and disconnect from Internet
Contact law enforcement
Do NOT pay ransom

Additional resources

Links to fact sheets, checklists, and other useful info
Link to FBI ransomware reporting web page
How does this outline look to you? Please let us know here.
---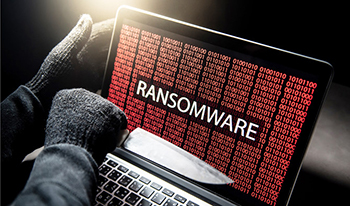 Ransomware is a rapidly growing threat to all businesses and organizations.
For every attack that makes the news, there are hundreds you don't hear about.
Hackers aren't just attacking large companies now — they're going after smaller businesses and non-profits who have sensitive data the hackers can hold hostage.
While regularly running anti-virus software helps prevent some attacks, a purely software-based solution does not protect against all ransomware.
There's a human behavior element that plays a significant role in prevention.
Our upcoming Ransomware Awareness and Prevention Guide will be very helpful in showing you the common ways ransomware attacks begin and how to effectively avoid them.
Let us know if you'd like to get on the "early bird" list here.