Is WordPress a Good Choice?
The pros and cons of building your website with WordPress
What is WordPress?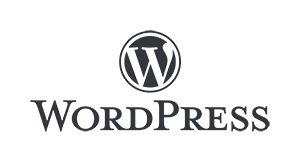 WordPress is a free software application used to build websites and manage their content.
It's been around for almost 20 years and is used by a significant percentage of websites.
It can be a really good solution in some cases, but quite problematic and costly in others.
We'll explain the pros and cons of using WordPress so you can make an informed decision whether to use it for your website or not.
WordPress is Great! (The Pros of WordPress)
There are many great reasons to use WordPress, whether you're building a new website or updating an existing one.
Easier for less-technical DIY'ers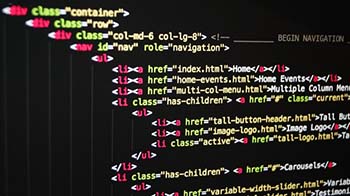 You don't need to know HTML, CSS, JavaScript, or PHP to build a site with WordPress.
You don't need to know much about web design either (although some basic knowledge is helpful).
If you like to do things yourself, rather than hire people, WordPress can be a good platform to use.
Easy to get a website up and running
Once you have a web hosting plan, you can go from having no website to a functional site in just a few minutes.
Many web hosting companies not only support WordPress but have "quick start" tools that ask you a few questions then build your starter website automatically.
Lots of themes and plugins available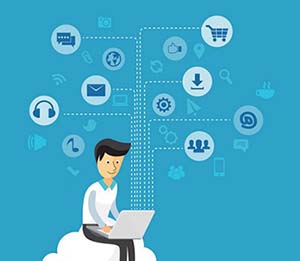 Themes are sets of elements that make up the overall design (like colors, fonts, graphics, etc.).
Plugins are apps that work with WordPress to provide some functionality.
There are thousands of themes and plugins available for WordPress - some free and some paid.
But you can find something for almost any design style or for just about anything you'd need to do with a WordPress site.
SEO is built in
For search engine optimization (SEO) to work well, certain techniques must be used in the underlying coding of the website.
WordPress has a lot of this already built-in, whereas with a hand-coded website you'd need to do it manually.
In addition, there are many plugins for WordPress that can improve a site's SEO.
Large, supportive community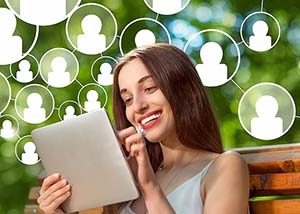 There are many large online communities that offer help and guidance with WordPress.
Along with free "let's help each other" communities, there are thousands of freelancers and web agencies you can hire that specialize in WordPress and know it well.
Easy to create and manage content
Creating and managing content in WordPress is similar to using a word processing program like Microsoft Word.
WordPress uses a WYSIWYG ("what you see is what you get") editor, meaning that you edit web page content in a visual manner instead of using HMTL tags that can look cryptic.
Mobile-friendly and responsive by default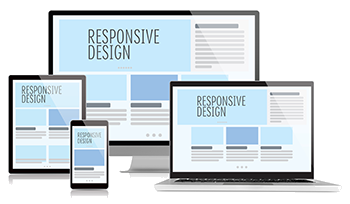 It's critical these days that a website be "responsive" and "mobile-friendly" which means it automatically adjusts to the size of the screen.
A responsive / mobile-friendly website looks good on a large desktop monitor, a small smartphone, and everything in between.
WordPress themes are responsive by default, so there's no need to do any extra work.
Integrates with a lot of 3rd party tools
WordPress makes it pretty easy to connect your website with other sites and services.
You can do things like automatically share your blog posts to social media or connect productivity or scheduling tools with your site.
Supported by most web hosting companies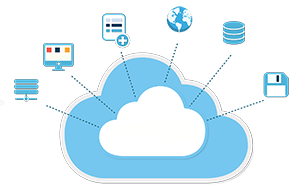 Most web hosting companies have the necessary hardware and software to support WordPress as part of your hosting package.
And as mentioned above, they often make it very easy for you.
You no longer have to know how to set up a database, install the WordPress software, or configure WordPress.
Web hosting company tools do everything for you.
Updated often
The core WordPress software and many themes and plugins are updated frequently.
Sometimes this is to add new features and functionality, and sometimes it's to fix bugs and security vulnerabilities.
Unlike some software that can "get stale" and be a security nightmare, WordPress keeps itself up to date.
WordPress is Horrible! (The Cons of WordPress)
Although many of the things above may be appealing, you need to know that there are some negatives to using WordPress as well.
You're in charge of updates and patches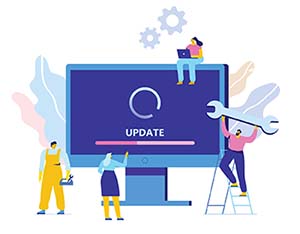 As stated above, the WordPress software (and some themes and plugins) is updated frequently.
But it's up to you to download and install the updates.
If an update just provides a new feature or function you don't need, it's fine to skip it.
But some updates fix bugs or critical security problems, and not installing them can leave your site vulnerable to hacking.
There's no dedicated support
WordPress software is free and the "WordPress company" does not provide support for it.
You can find free help in online forums, YouTube videos, and other sources, but you need to seek it out.
It is possible to get technical support for a WordPress site, but you'll have to pay a freelancer or web agency for it.
Features and options can be overwhelming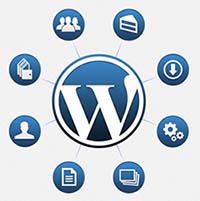 Many different types of websites can be built with WordPress. So it has a lot of features and options available.
These can seem overwhelming, especially if you don't know which ones you need and which ones you don't need.
Customization can be expensive
A WordPress site is like buying a men's suit off the rack - some basic alterations are possible.
But if you need a lot of customization, you'll need to pay extra for a tailor to take measurements and do the work.
You can modify a WordPress site yourself, if you're willing to take a shot at it.
To get a site fully customized exactly how you want it, however, will require hiring a WordPress developer who can alter the underlying code.
It's not easy to convert a WordPress site to another platform
While you can easily change the look and feel of a WordPress website by using a different theme, it's hard to convert a site built in WordPress to a different platform.
For example, if you wanted to move your WordPress site to Squarespace or Wix, or perhaps a custom-coded platform, the process can be complicated and expensive.
Get Web Smarter in Just 6 Minutes
Get our free web insider newsletter for actionable tips and advice to make the most of your website.
Who is WordPress good for?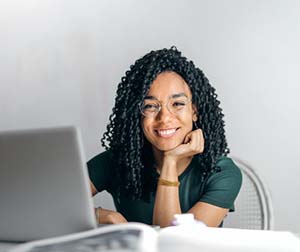 If you know a little bit about web design, but would struggle coming up with a web design from scratch, WordPress might be a good platform for you.
It comes with several default design themes, and thousands more (free and paid) are available.
Likewise, WordPress can be a good solution if you don't need 100% control over the design.
Who is WordPress NOT good for?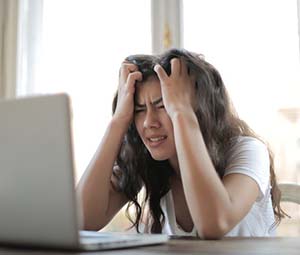 If you don't know anything (or don't care) about web design, then Wix or Squarespace might be a better choice.
Those platforms provide sites that are closer to complete "out of the box" than WordPress.
Also, if you need the ability to customize every aspect of your site (design and functionality), you might find WordPress to be a bit limiting.
And WordPress would be a bad choice if you're not willing or able to frequently look for updates and security patches.
Summary
WordPress can be a great solution in some cases.
It's free, easy to get started, and has a lot of themes and plugins available.
But there are better alternatives if the limitations of WordPress would be a problem.
Before you decide to use WordPress for your website, make sure you understand the pros and cons.
Questions for You!
Do you use WordPress for your website?
If so, what has your experience been like?
Have you run into any problems or frustrations with WordPress?
Is there anything you wish it could do that it doesn't do?